All I can say is that, people need some reading comprehension to prevent double news posts. Hence the recent influx of B-side news. Trust me, I don't prefer putting up B-side news instead of an actual news story for the site I write for.
My Coach titles promote personal improvement and will be released across Wii and Nintendo DS later this year.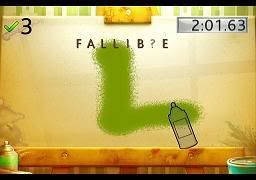 Ubisoft is continuing their Nintendo DS support with more casual games. The publisher today announced the My Coach series of games, which will act as an extension of the already released Petz line of Nintendo DS titles.

Ubisoft apparently have even more casual oriented games in development, as they have appointed Pauline Jacquey as executive producer of casual games at Ubisoft.

"Ubisoft's vision for this business is unique," said Pauline Jacquey. "We are developing projects that make people feel that playing games is worth their while, allowing them to spend quality time with family and friends, learn a new skill, or improve their daily lives.
By creating games with real-life benefits, we are creating games that appeal to everyone."

The My Coach series of titles will be educational titles designed to stimulate creative thinking. The first two titles to be released will be My Word Coach and My Life Coach. My Word Coach is being developed jointly with linguists; and intends to assist players in refining their verbal and vocabulary skills. My Word Coach will be available for both Wii and Nintendo DS this fall.

My Life Coach is a "personal coach" title that's also being developed in collaboration with a behaviorist. My Life Coach will be available this Holiday for the Nintendo DS.

The successful Petz line of Nintendo DS games will also be making their way to the Wii later this year.